Bangkok
In search of the cheapest business class deals to Bangkok are on the rise, because it's Thailand's commercial center. Bangkok has quickly become a major hub for many U.S. business travelers in Southeast Asia.
No longer is Bangkok a muggy, humid riverside city, where the only transportation is a Tuk Tuk and there's nothing but street food as a available food staple for a traveler on the go. Flights to Bangkok are frequent and the city is adapted to meet the needs of any tired and weary long haul traveler. Business services, facilities, resources and accommodation are top-notch in Thailand's rising city.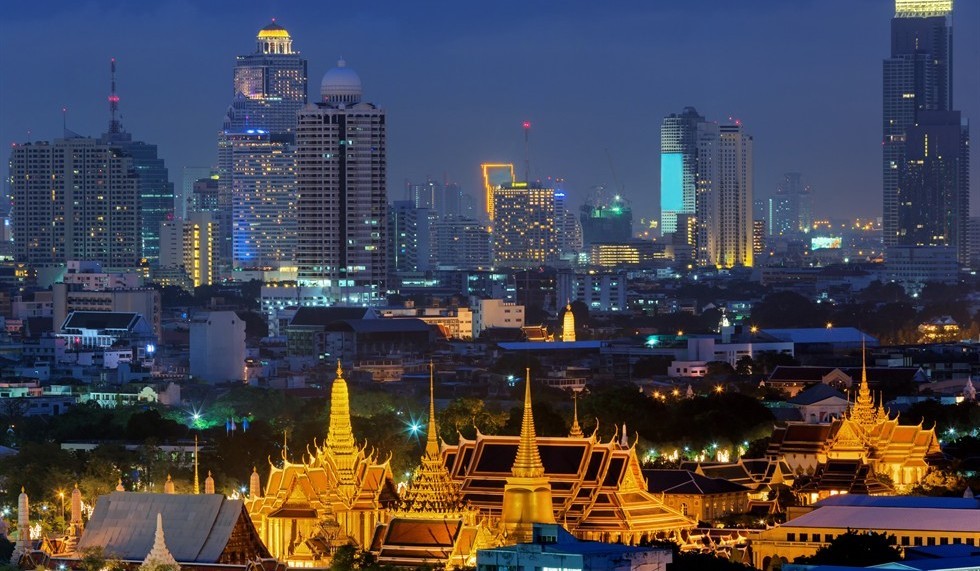 Bangkok is Thailand's mecca for finance and business, it's where many multinational businesses have set up shop and opened their regional headquarters. The city has made huge advancements in the last decade to improve public transportation, build a world class airport and increase its selection of four and five star hotels close to the city center.
After business hours, you can unwind, eat, drink and shop at Asiatique the Riverfront, a huge open air mall. If you are on the look for a traditional Thai shopping experience, you can make your way to the busy night markets where they sell the finest silks, handcrafted souvenirs to exotic fighting fish and puppies. The market offers a festival like feel every night to all visitors who can eat and drink al fresco, listen to live music, people watch, and obviously, shop till you drop.
The weather is warm and the atmosphere is relaxed, but do make it a point to dress up during your business meetings in Bangkok. Men should wear suits, jackets and ties; whereas women should attire conservative dresses, skirts and blouses.
Expect to be in the air for a full day when you make your trip from the US to Bangkok. The flight to Bangkok takes an average of 20 hours, so Bookitbusiness.com highly recommends booking cheap business flights to add some comfort to your flight without breaking the bank. The flight is definitely long haul, therefore arriving refreshed and in comfort is a priority.