Paris
The French capital is a mecca for style, romance, cheese, wine and according to recent polls 45 % of people who visit Paris are there on business. Business trip to Paris? Pourquoi pas? (Why not?)
The Parisians are aware that almost half of their visitors are there for commercial reasons, so they are upping the ante with constant additions and upgrades to the city's airports and hotels to keep Paris a constant first class business travel destination. In 2012, Air France opened a 580 million euro S4 boarding satellite area at Charles de Gaulle Airport, which consists of the airline carrier's largest business class lounge and a Clarin's spa.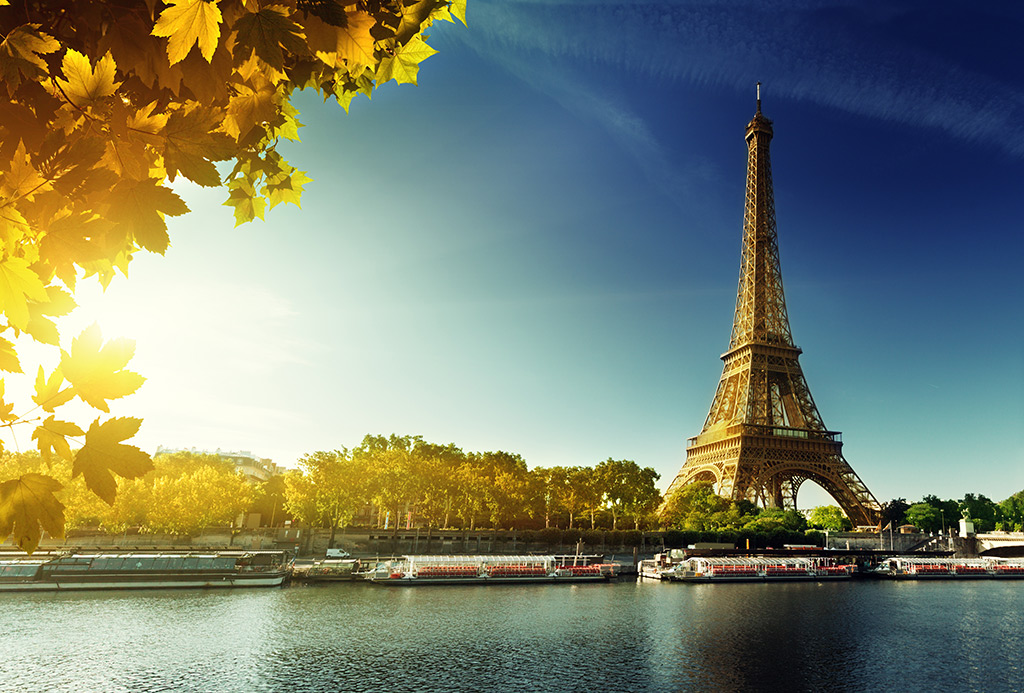 The River Seine divides the city from east to west. Leading business centers are found in La Defense, a vicinity of skyscrapers and corporate headquarters in Paris' northwest, and on the left bank of the Seine, towards the Eiffel Tower, are where the majority of government and quasi-government offices are situated.
Paris has many chic and beautifully designed hotels that offer tasteful elegance for any business traveller who wants a home away from home. Le Bristol and Hotel de Crillion overlook beautiful courtyards and squares. Whereas Georges V and Le Meurice cater for very upmarket clientele who want to be seen. If you're a business traveller keen on earning some Marriott reward points, you can stay at the contemporary, 118 room Renaissance Arc de Triomphe. A hotel which has an unusual façade of wavy glass that attracts attention on the historic Champs Elysées.
A visit to Paris isn't complete until you've seen the Eiffel Tower when it twinkles and sparkles in the evening. After a day of business dealings treat yourself to steak frites, which is steak and chips, or a steak tartare at Le Severo. If you are doing business with a Parisian and really want to impress him or her, try to book a table at Frenchie. It's a hassle to get a reservation, but if you do, you'll enjoy simple and fresh French cuisine.
If you have some time to spare take a walk down the Rue des Martyrs for a truly local experience. There are many tiny family run shops and street bustles offering various arrays of art, apparel, jewellery, toys, fruits, cheeses, chocolate, meat and baguettes. It's also worth the stop to find a souvenir to bring back home.
Booking cheap business class flights to Paris isn't hard to do when you contact BookItBusiness. They specialize in international flights for business travellers who are careful with their money and want some travel luxuries.