Tip toeing in the tulips, visiting the many world famous museums and cruising down the 165 canals that over centuries have contributed to the years of trade and transport has definitely put Amsterdam on the map. Amsterdam boasts over 2,500 international companies that have found a second home in this loved Dutch city. During the Dutch Golden Age in the 17th century the city was the leading center for finance and diamonds.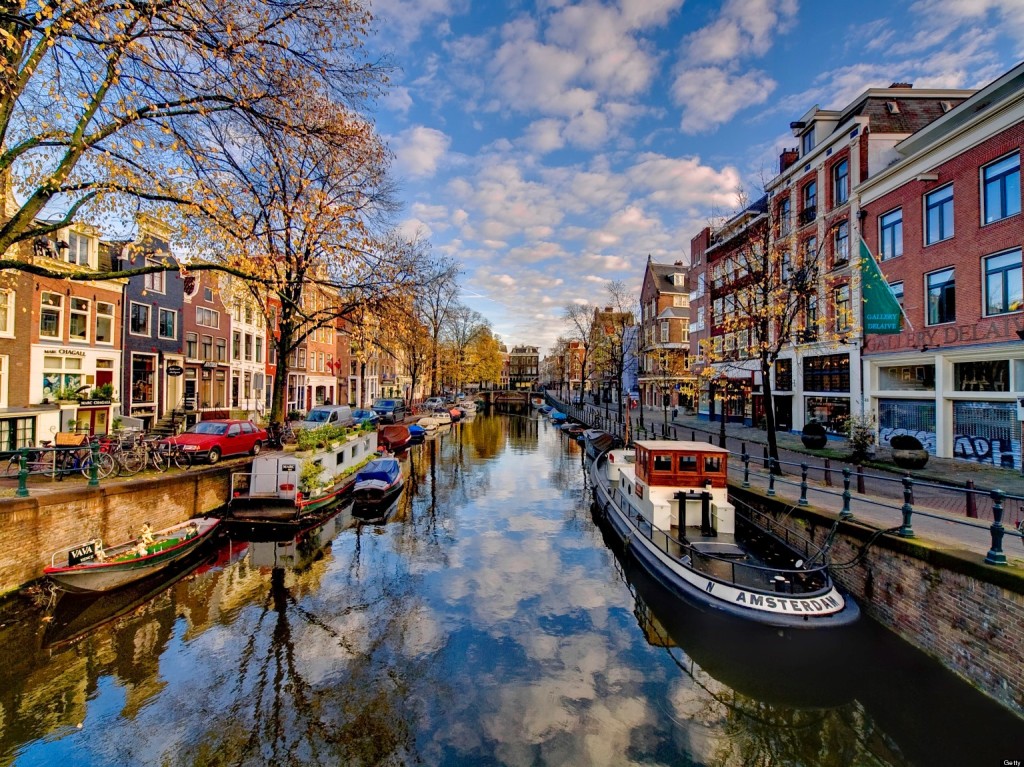 Netherlands capital city is still a successful business hub and a prominent center of trade with companies such as Tommy Hilfiger, Tata Consultancy Services, Amsterdam Worldwide, Yakult, Google, Tesla, Industrial & Commercial Bank of China, Booking.com and Adyen operating there. Cheap business class flights get entrepreneurs to and from safely and in comfort.
Amsterdam's economic climate is welcoming to international businesses with a tax system that helps companies progress and expand. The Netherlands offers a competitive corporate tax rate of 25%, which is below the EU average. They have also set up tax treaties that avoid double taxation for businesses. Many high skilled migrants benefit from a 30% personal tax income.
The city of Amsterdam is in a strategic location, because they have trade routes that offer complete access to over 500 million potential clientele. Amsterdam Airport Schiphol is outstanding and centrally located, offering flights to over 323 destinations. A typical business class flight to Amsterdam from the USA is about 8 hours. However, that all depends on which airport you depart from and any layovers you have to endure if any. Flying Business doesn't have to be costly. Check out Bookitbusiness.com for many last minute business class flights to Amsterdam that offer comfortable seats and more room.