Berlin
Berlin is Germany's capital city and also the largest with a population of over 4.5 million.  The city has been made famous, or infamous, for historic associations during the final years of WW2 and then the division between East and West Berlin during the Cold War.
After the Berlin Wall fell down in 1989, Berlin has reconstruct itself into a city of tolerance and internationalism. Berlin is made up many of lively nightclubs, cafes, bars and street art. If you are looking for something more toned down, then Berlin offers outlets of culture with its many museums, palaces and many other sites or historic interests.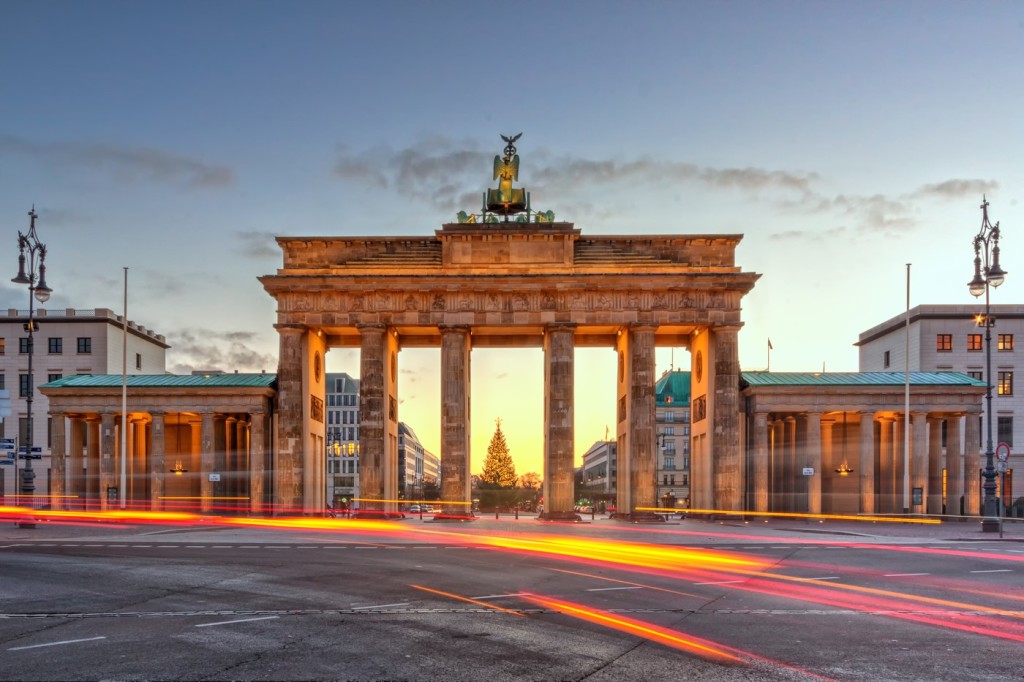 Even though East and West Berlin have been reunited for some time now, there's still some indication of the Berlin Wall's existence. Many tourists visit Checkpoint Charlie, which is the border crossing that used to divide East and West Berlin. If you want to learn more about the Berlin Wall, the Berlin Wall Museum is nearby.
If you're in the mood to release some stress after a busy work week, Potsdamer Platz Arkaden is the place to do it. There are about 130 stores there to keep you relaxed and your credit card busy. Upscale and extravagant shopping is possible in Friedrichstrasse. If the company has kept you on a budget, Berlin has many flea markets and second hand shops to discover.
Berlin is a huge city with a diverse selection of restaurants to choose from after a day of business matters. From traditional German to Asian cuisine, Berlin has you covered. After dinner, if you want to burn some calories, you can party till the very next day in one of the many nightclubs Berlin has to offer. The theater is another option for those who want a quieter and reserved evening out.
As a result of the city once being divided into East and West, Berlin has two international airports – Tegel and Schonefeld. Usually, flights to Berlin land in Tegel, since Schonefeld mostly deals with charter flights nowadays. Bookitbusiness.com can book the cheapest business flights to Berlin for your next trip to Germany's progressive city.