Vienna
Business travel to the center of Europe can't get any better in Austria's capital Vienna. It's the headquarters for many global organizations such as the Organization of the Petroleum Exporting Countries.
Being the capital of economical booming, Vienna has eased the financial hardship many other European countries had to unfortunately overcome recently. Vienna has played hosts to many tourists and business travelers. The city accommodates many diplomats, technocrats and bureaucrats attending conferences since 1980, when the UN established its third headquarters in Vienna.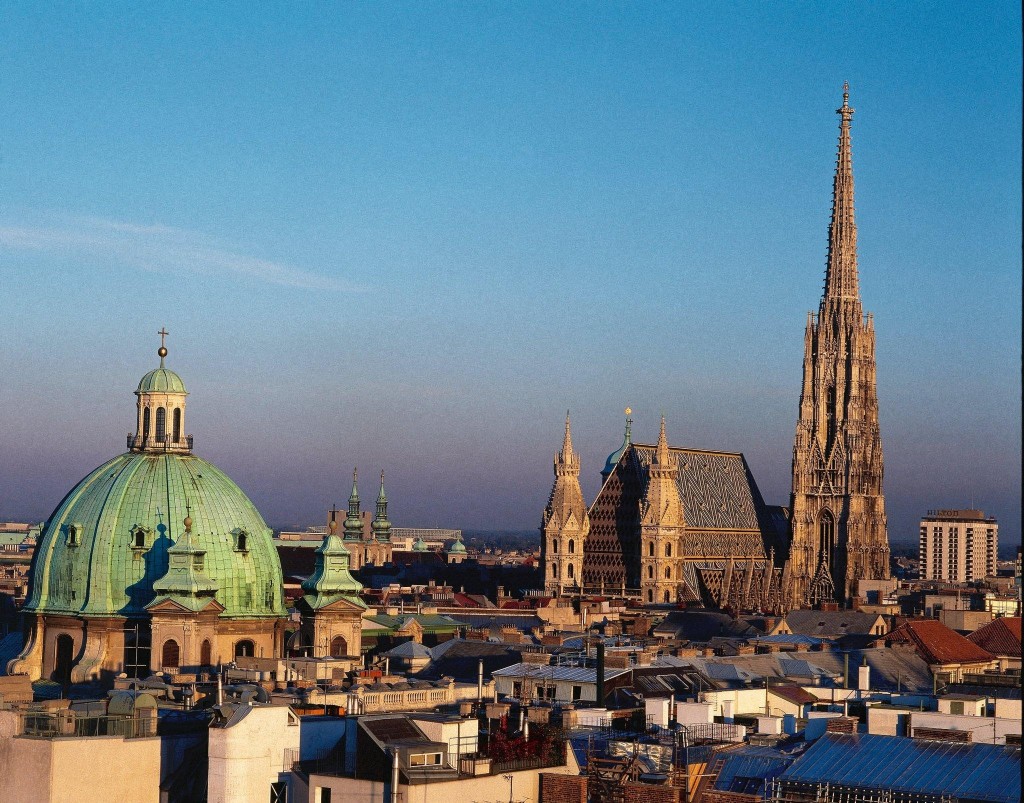 The city has always been able to deal with the rush of visitors and has mastered the ability to accommodate every guest that comes to Austria's capital city. This makes any business trip to Vienna a stress free and enjoyable one. Most hotels offer elegant accommodation with state of the art facilities such as wireless internet and satellite TV.
Getting stuck in offices and conference centers for the majority of the day can start to have its effects on anybody. Try to take some time out to visit one of the many coffeehouses in the city center that serve coffee in porcelain cups and saucers on a silver tray.
Vienna has a lot of art and culture to soak up, so while you are in the land Mozart orchestrated concerts in, make it a point to visit the opera houses and museums. You can also enjoy a magnificent view of the city on the Wiener Reisenrad, Vienna's huge 65m Ferris Wheel.
Vienna International Airport has recently opened terminal three, which consists of 150,000 meters of bright and spacious terminus used by Austrian Airlines and their partners, Star Alliance. Terminal 1 opens shortly and will serve cheap flights to Vienna.
A typical flight from the US to Vienna is about 11 hours. BookItBusiness are providers of business class flights to Vienna, and do offer cheap business class tickets for those looking for a bargain, as well as travel in comfort and style.